script async src="//pagead2.googlesyndication.com/pagead/js/adsbygoogle.js">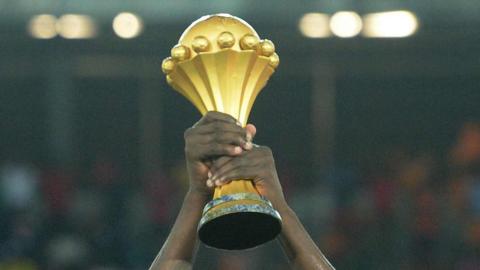 Madagascar held Central African Republic to a 1-1 draw in their 2017 Africa Cup of Nations qualifier.
Hosts Madagascar took the lead on 80 minutes through a penalty by Carolus Andriamahitsinoro.
But they were pegged back with only four minutes to go when Limane Moussa scored the equaliser for CAR.
The result means Madagascar remain bottom of Group B on two points, while CAR move to four points to draw level with leaders Angola.
In Group D Comoros beat Botswana 1-0 in match that was interrupted because of heavy rain.
The teams were called off after 56 minutes, with the score at 0-0, and the match only resumed once the rain stopped and the pitch had dried.
Three minutes after it had restarted Ben Mohamed El Fardou struck the only goal of the game to earn Comoros a surprise win and their first points of the group stage.
Comoros draw level on points with third-placed Burkina Faso but remain bottom of the table by goal difference. Bostwana stay in second place.
Liberia earned a 1-0 win away to Djibouti in Group A, taking them level with leaders Togo on six points.
Anthony Laffor scored the winner on 65 minutes, leaving bottom side Djibouti still without a point in the group stage.